VOICEOVER 101 Webinar Download: 4 Things You Can Do RIGHT NOW To Earn A Living Wage - with Rick Wasserman
$49.99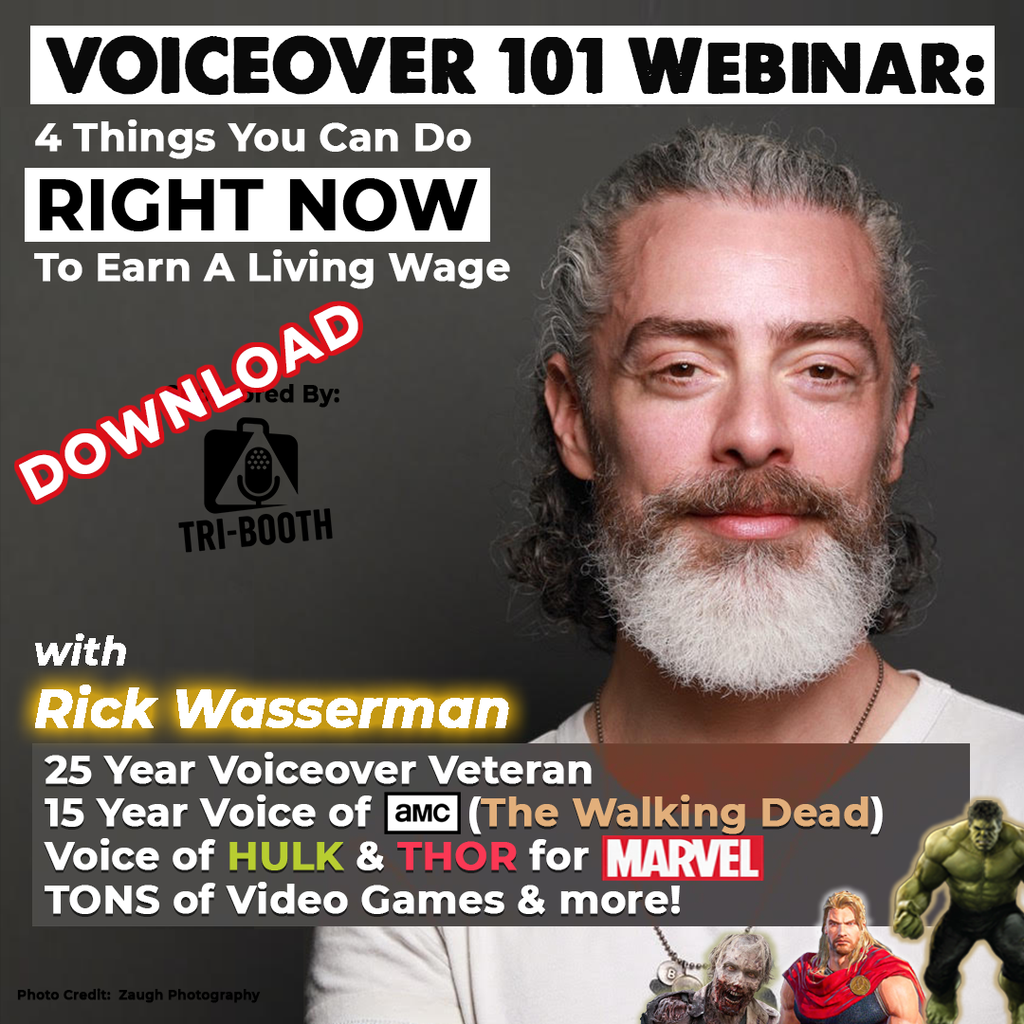 VOICEOVER 101 Webinar Download :

 

4 Things You Can Do RIGHT NOW To Earn A Living Wage  - with Rick Wasserman




Facilitator:

 

 Director of BOOKABLE Voiceover and Co-Creator of Tri-Booth, Rick Wasserman is a popular VO educator and 25 year voiceover veteran. 




Description: 

 

In this exclusive webinar, learn the four practical proven keys to making a living as a voice actor. Stand out and book regular work in this crowded, exciting and lucrative industry. 




Duration:  

2 hour session including Q&A. 




Recording Date & Time: 

 

Tuesday 6/14/22, 3pm PDT.  




How to Download: Just click on the "ADD TO CART" Button & follow the Checkout process. 




Want to join LIVE?  Join our mailing list to hear about our upcoming LIVE Webinars, where you can participate and ask questions.